Elevate Your Real Estate Marketing This Thanksgiving!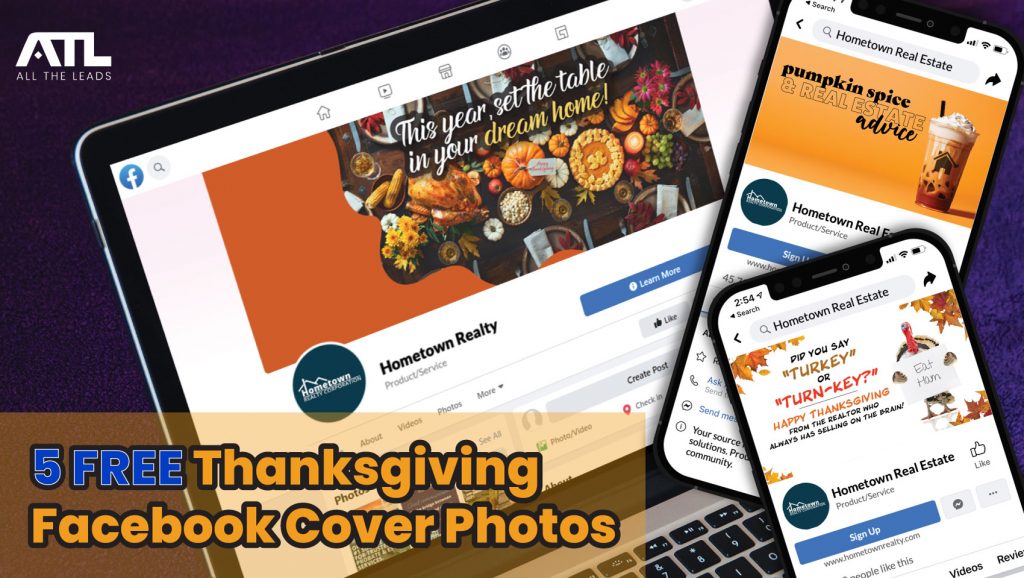 In real estate, staying current with your marketing is essential for success.
If you use the same imagery all year long…it can quickly grow stagnant. This Thanksgiving, we're here to help you make a lasting impression on your potential clients with a touch of personalization!
Our FREE downloadable Thanksgiving-themed Facebook covers are designed specifically for real estate agents like you. They not only remind your sphere of influence about your business, but also add a warm and welcoming touch to your online presence.
Sometimes the little things make a difference!
With the real estate market constantly evolving, standing out is key. Inject your personality into your marketing efforts and let your clients see the real you. Our beautifully designed covers provide the perfect canvas for you to express your unique brand and connect on a personal level.
Show your clients that you're more than just a real estate agent – you're a trusted partner in their homeownership journey. Make this Thanksgiving a season of gratitude and connection with our customizable Facebook covers.
Prefer yours to be customized? We can do that for you, just send us an email or give us a call!
.
Did you Know All The Leads offers Complete Marketing Services?
Discover the full spectrum of marketing solutions under one roof with All The Leads. From captivating graphic design services to a full-service in-house print and mail shop, we cater to every facet of your marketing needs. Our dedicated team specializes in custom projects, expert copywriting, and seamless website design to help you make a lasting impression. Let us be your one-stop marketing partner, turning your visions into reality. Contact us today and elevate your brand's presence to new heights.
.
.
How to change your Facebook Cover photo:
Here is a quick tutorial!