The key to a

successful

mail campaign is
FOLLOWING UP.
When those shiny new leads arrive in your inbox, with them comes abundant opportunity.
All too often, we find our subscribers spend a good amount of time overthinking their letters and campaigns, asking questions like:
Which order do I send the letters in? Which envelopes should I use? What should my letters really say?
We understand. You want to be successful and put your best foot forward.
So we decided to give you a little assistance!
NOW INTRODUCING OUR
"DONE FOR YOU"
AUTO-PILOT MAIL
CAMPAIGN PACKAGES!
We've designed several new packages, each with 3 mail touches using a variety of inserts and envelopes.
These are a perfect way to streamline your setup process and get your mail out the door faster, and on your way to converting those leads!
These campaigns contain letters that are only available within these packages, and are not displayed publicly or within our Subscriber Portal until a package is purchased.
All of these packages are intended to be equally effective, some contain different inserts and some have slightly different details included based on what you offer or what your communication style is.
And the best part is: YOU SAVE MONEY!
We are now offering a 10% DISCOUNT
on ALL 3-Touch Auto-Pilot Campaigns.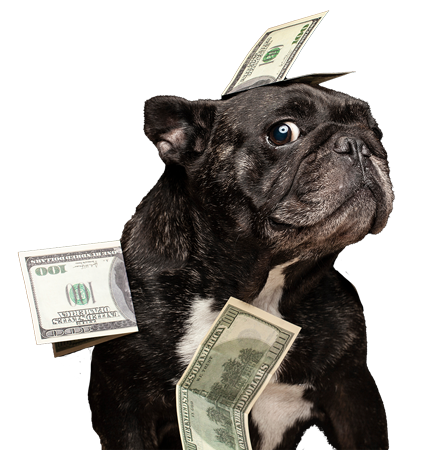 BOOST YOUR IMPRESSION!
We always recommend sending at least 3-touches, but by adding additional pieces and inserts to these base campaigns, you can elevate the impact of your efforts even further! Add additional touches, postcards, magnets, and more – we can help!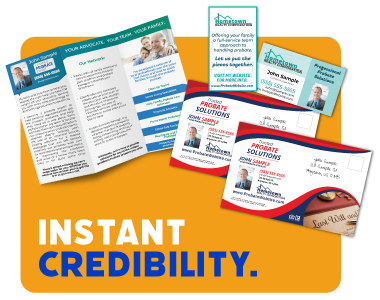 HOW DO I CHOOSE AND ORDER?
Contact your Marketing Implementation Specialist (MIS) and they'll show you your package options and walk you through it!
1. Take a quick read through each of them.
These are designed to save you time, so "quick" is the operative word! Don't get too caught up in the decision, you can always change it later!
2. Select your favorite one!
Let your Marketing Implementation Specialist (MIS) know of any details that need to be adjusted based on your offerings, contact information or personal details, etc. (Again, in the interest of saving you time, we encourage you to change as little as possible to keep the setup process quick and easy. You can customize what you need to, but the goal here is expediting your campaign setup and getting your mail in those mailboxes ASAP!)
3. We'll do the rest!
Your MIS will set up your campaigns, customize them for you and send you proofs to approve.
4. Your campaigns will go on Auto-Pilot.
This is required in order to use our package letters. Auto-Pilot means that every time you get a new set of leads, a new campaign will generate using your pre-set letters. No guesswork, no scrambling or scheduling or re-proofing. We'll mail them monthly & notify you via email as well as sending you a seed mailer each time so you know when your mail hits.
NOTE: We can set a delay on your Auto-Pilot settings to give you a few days to review your new lists before we send that first mailing!