Probate Expert
Training Services
INDUSTRY-LEADING EDUCATION,
RESOURCES & PROFESSIONAL COACHING.
All The Leads offers training to help you increase efficiency and profitability regardless of whether you're just getting started or
have an established team/brokerage. Our training programs are designed to inspire you and show you exactly how to
implement our proven strategies and systems, and also how to customize them to fit your business goals.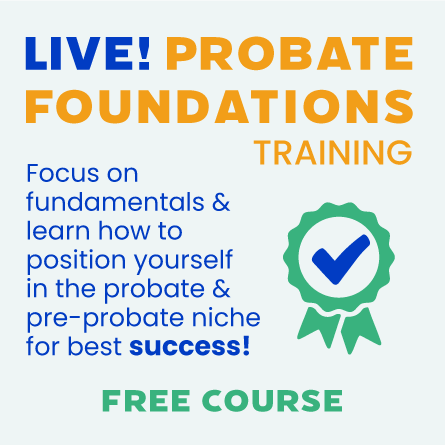 Creating a foundation for success in your Probate and Pre-Probate niche comes down to 3 basic principles!
Create a powerful and compelling Unique Selling Proposition (USP) for use in marketing and prospecting
Build a fully-engaged probate team that properly and effectively supports your business
Create an automated marketing campaign system that attracts and engages motivated leads
Our revamped Probate Foundations course is a 2.5 hour class hosted each month by Bruce Hill – ATL's Real Estate Strategy Coach.
This course is designed to eliminate the noise, keep you focused on the fundamentals, and ensure that you implement the proven strategies that have lead to many Millions of Dollars of business in the Probate market space.
This course is
FREE

so get registered today!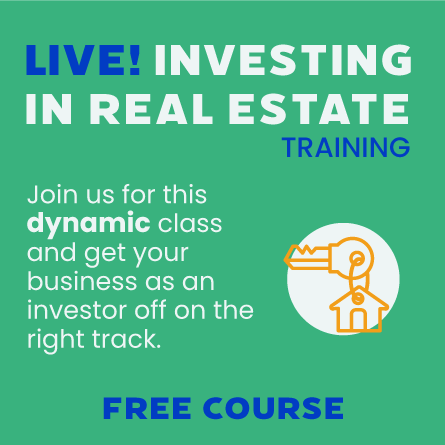 Investing In Real Estate
Every 6 months on second Wednesday of month 2:00pm – 4:00pm EST –
FREE
This course is designed to launch a new investor into success. Whether you are an aspiring investor with a few dollars to spare, a wholesaler, or an agent that is tired of passing by opportunities, this course will certainly help you get the foundation you need to make money as an investor.
We'll be covering techniques used to find other people's money, identify partnership opportunities, and evaluate investments to identify the right buy opportunities vs. the ones to walk away from.
Join us for this dynamic class and get your business as an investor off on the right track.
Listing Success Class
Every 3 months on second Wednesday of month 2:00pm – 4:00pm EST –
FREE
Listing Success – How to dominate your listing appointment & win every listing
Over 18 years as a listing agent, Our sales trainer, Bruce has taken over 800 listings. In that time, he won many listings and lost many listings. He beat out hundreds of competitors and lost listings to dozens of other agents. Like many other agents, he's both failed spectacularly and seen the heights of success.
Through it all, every listing appointment and every failed experience has revealed better and more impactful ways of actually getting the listing.
Most agents lose business for one of 3 reasons. In this class, Bruce is going to teach you why agents fail to take every listing they want, and he'll show you the 4 simple ways you can dominate your market as a listing agent.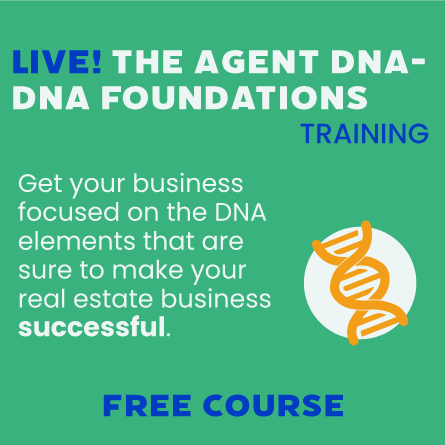 The Agent DNA – DNA Foundations
Every 6 months on second Wednesday of month 2:00pm – 4:00pm EST –
FREE
Just as life as we know it is built on the backbone of DNA, your business life is also built from DNA. Most of us think that we either have the right DNA to have a great real estate business or we don't. The truth is, your business DNA is something that can be learned – then once learned – duplicated. When you build a business with the right DNA building blocks, you will have a strong, successful business regardless of personality, money in the bank, or where you start.
Join our lead real estate coach, Bruce Hill, for this Free DNA Foundations class and get your business focused on the DNA elements that are sure to make your real estate business successful.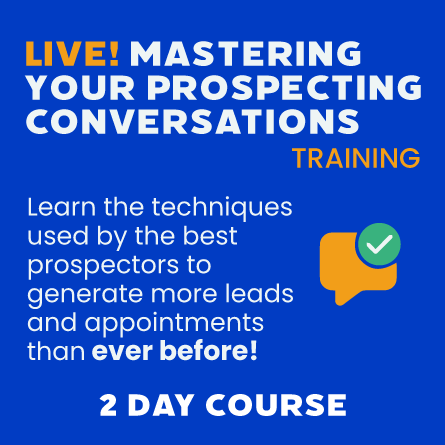 Mastering Your Prospecting Conversations
Every 3rd Wednesday & Thursday of the month at 2:00pm – 4:30pm EST
$149 for subscribers and $249 for non-subscribers
What To Say & How To Say It
Let's face it – prospecting is no easy task. Yet, history has proven that prospectors make far more money than non-prospectors. If you want to succeed and succeed big in business, you need to master your prospecting and conversation approach.
In this two day class, you will learn the techniques used by the best prospectors to generate more leads and appointments than ever before. The class will expand on advanced techniques used to open your conversations, keep control of the direction of your calls, and have prospects excited to meet with you.
Come prepared for more than just a lecture! This class will be a mixture of education and practical implementation through role play.
Class is taught every month on the third Wednesday of the month and the following day (Thursday).
Those who register for the class are welcome to attend up to 3 times.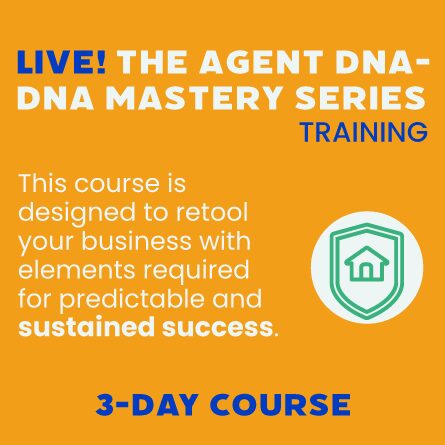 DNA Mastery Series
Every 3 months on the 4th Monday, Tuesday & Wednesday at 2:00pm – 5:30pm EST
$299 for subscribers and $499 For Non-subscribers
This course is a 3 day (9 hour course) designed to retool your business with elements required for predictable and sustained success. Whether you are new and looking for the right business foundation or experienced and looking for a redesign before reentering growth mode, this series will get you where you need to be.
There are 5 fundamental elements of any successful real estate business. Most real estate professionals either struggle without a plan around these elements or accidentally stumble into success, only to lose it later. Perfecting your plan around these fundamental elements is vital.
If you have not taken "The Agent DNA – DNA Foundations", please take that FREE class as a prerequisite before signing up for "The Agent DNA – DNA Mastery Series".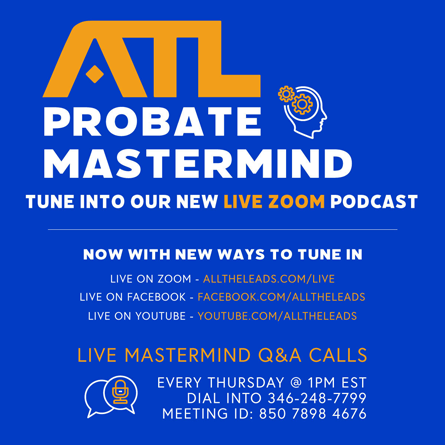 Over
400 videos

full of RELEVANT, REAL information.

In November of 2014, we began our series of weekly Probate Mastermind Conference Calls. These calls are open to anyone – not just our subscribers! We discuss important issues that are of great interest to Real Estate Agents & Brokers, Investors, Wholesalers, Financial Services Professionals, Estate Sale Professionals, Mortgage Professionals and anyone else who is interested in learning more about the opportunities our probate leads provide.
Join us live:
Date: Every Thursday
Time: 1:00 PM (Eastern)
Be A part of the discussion:
Meeting ID: 850 7898 4676
Dial in Number:(346) 248-7799 Participant ID not required
Zoom Link: AllTheLeads.com/live
Or

listen in live: