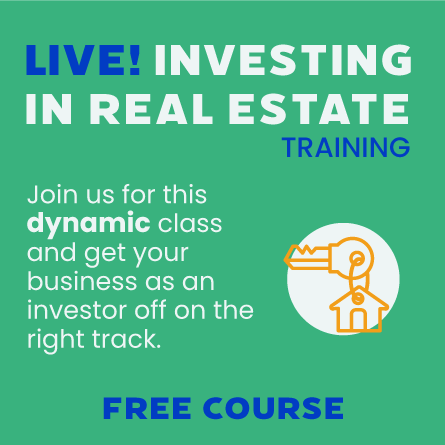 Investing In Real Estate
Every 6 months on second Wednesday of month 2:00pm – 4:00pm EST – FREE
This course is designed to launch a new investor into success. Whether you are an aspiring investor with a few dollars to spare, a wholesaler, or an agent that is tired of passing by opportunities, this course will certainly help you get the foundation you need to make money as an investor.
We'll be covering techniques used to find other people's money, identify partnership opportunities, and evaluate investments to identify the right buy opportunities vs. the ones to walk away from.
Join us for this dynamic class and get your business as an investor off on the right track.